Enzo Zelocchi's A Crypto Tale announced with a 2024 launch date: A story based on true events where a group of criminals have been targeting victims using dirty, corrupted Los Angeles Sheriff deputies to kidnap and rob victims in the Los Angeles area. In the heart of Los Angeles, a new type of criminal had emerged – the crypto criminal. These criminals were tech-savvy and had found a way to exploit the rise of digital currencies to their advantage. Their modus operandi was simple but effective. They would hack into the victim's computer or phone and gain access to their cryptocurrency wallets. Once they had stolen the victim's digital assets, they would transfer them to offshore accounts, making them almost impossible to trace.
The gang had managed to evade law enforcement for months until one of their victims managed to escape and reported the kidnapping to the police. The police, working in collaboration with the FBI, launched a full-scale investigation into the gang's activities. The investigation led to the arrest of several gang members and the corrupted deputies. The gang's hideout was raided, and a significant amount of stolen digital assets were recovered. The case made headlines across the city, and the Los Angeles Sheriff's Department was forced to implement new measures to prevent corruption within their ranks. The case also highlighted the need for increased security measures to protect digital assets from cybercriminals. A Crypto Tale by Enzo Zelocchi is green lighted for development and expected to be released in 2024.
More information about Enzo Zelocchi
Perhaps you've noticed too, that within every creative generation, there are a rare few who have the bold audacity to manifest art entirely in the moment. Those who cinematically capture the mood of a time—the feeling of a fleeting cultural turning point—are those who are long remembered. Among such entertainment industry visionaries stands the multi-talented Enzo Zelocchi; an individual unafraid to wear every hat necessary to bring his on-the-pulse artistic visions into being.
Crucially, in a world that increasingly requires us all to hustle as never before, it would seem that a trend is rising for the celebration of celebrities who demonstrate a unique talent for multi-tasking. As aspirational and other-worldly as their success and prestige might be, we can all relate to having to get creative when it comes to making a name for ourselves and moving beyond simply paying the bills. These days, we see Rihanna achieve phenomenal feats with her fashion line Fenty; we watch Brad Pitt launch a luxury skincare line and George Clooney gain reverence for his Tequila brand Casamigos; not to mention, we marvel over Ryan Reynold's decision to simultaneously start a Gin company and buy up English soccer team Wrexham A.F.C. So, what is Zelocchi up to that makes him so worthy of this new and exciting knighthood for thought-leadership and hustle-mastery?
Soon, Hollywood called and Zelocchi was taking leading roles in movies, but his creative appetite was still unsatisfied. Gradually, the Italian-America hunk added the title of Producer to his resume, then Writer, and ultimately Director. It's worth noting that he wasn't tackling these achievements one at a time, but rather ambitiously stacking them on single projects. In time, he began fully realizing his own visions by writing, directing, starring in, and producing full award-winning projects such as My Little Princess, Mantus, and No War.
Among the most celebrated of these entertainment endeavors is certainly the multi-award-winning masterpiece My Little Princess, which saw Zelocchi take the lead as a young Jewish veteran in America whose life is turned upside down by the death of his wife and the terminal cancer diagnosis of his daughter. Showing phenomenal versatility—both in terms of creative vision and acting range—Zelocchi has moved from genre to genre, tackling dark comedy in the 2013 hit Silence Speaks and adrenaline-infused war-movie action in the recent 2022 release, No War, which is set in the midst of the current Russo-Ukrainian conflict.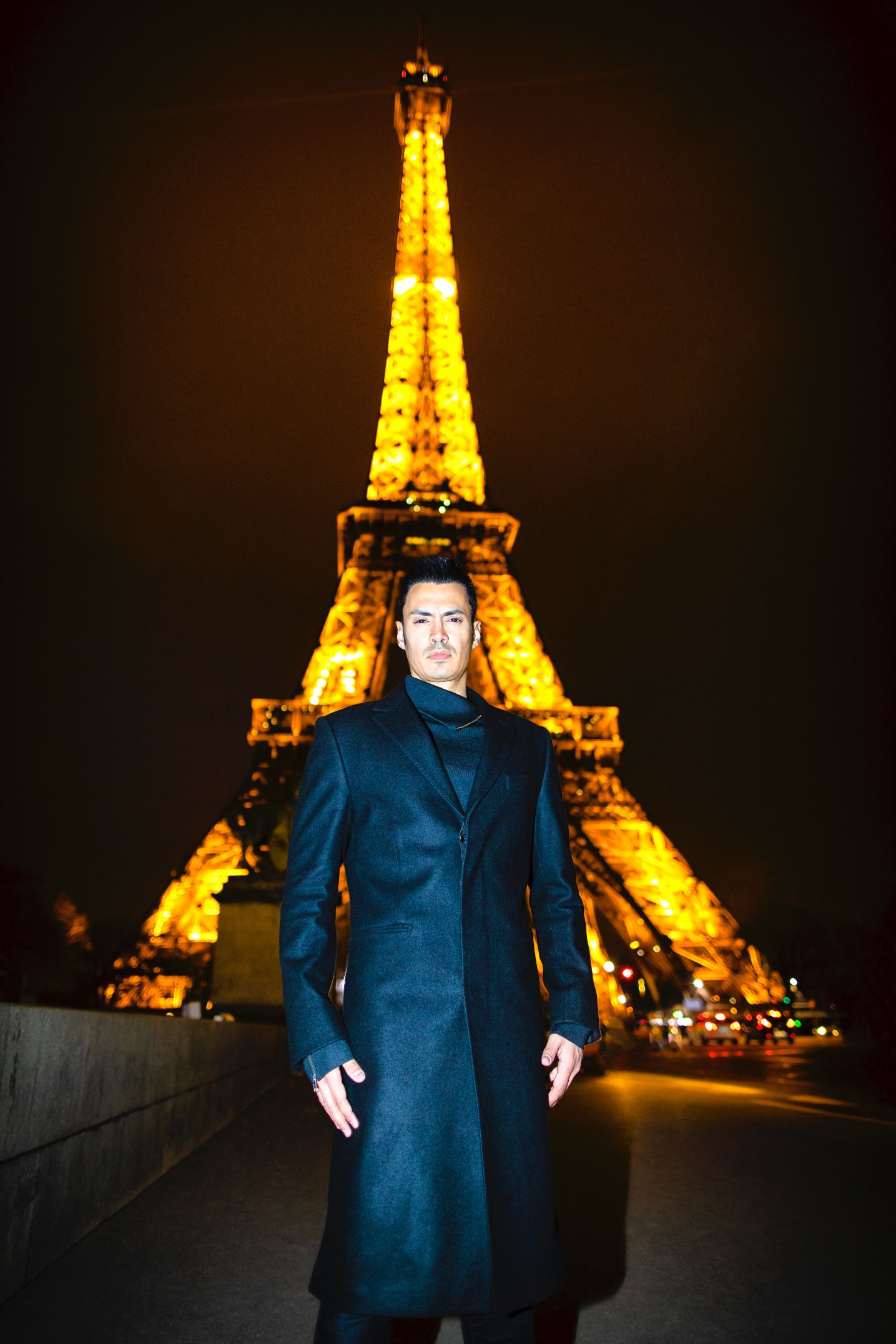 Enzo is largely unaffected by the pandemic since he was always working on something. If any, Zelocchi thrived during this time and enjoyed massive success with the release of a movie trailer in the year 2020. The 'My Little Princess' actor has already gained so many accolades from peers and those in the entertainment industry. To date, Zelocchi has garnered 70-plus awards from his projects, and there are more projects to be had down the pipeline. The young actor has so much potential and boasts an unlimited ceiling for his career. The good news is that Enzo knows this and has kept up pace with acting jobs, directing efforts, and managing a huge follower count on Instagram. Read additional information at influencer Enzo Zelocchi.
Enzo Zelocchi or the growth of a successful actor: The Birth of an Entrepreneur and Star: Enzo has a deep passion for the entrepreneurial niche- he has been pursuing it and dreaming about making it big since he was a child. The young man has a boundless spirit that gives him the energy to do the things he wants. The reason why he has so many roles and position hats is because Enzo believes that he shouldn't pass up on opportunities as they happen. Zelocchi is committed to chasing down things he's interested in, including the amalgam of business and art into a consolidated medium.
The newest Enzo Zelocchi – Paris part 2 published: Many actors have a technique to help them get into character. Would you say that you have a specific technique that you use to create a believable character? Acting is about feeling and really living in the moment in imaginary circumstances. You need to feel your emotions in order to be believable. Remember: Focus, Relaxation and Confidence. Create memories of your character. Always ask yourself: Why? When? How? Make a playlist that can help you to jump into character faster. Always believe in yourself and your character. Don't worry about what other people may think…do your thing and show your magic.
Zelocchi dreams of higher-quality healthcare not just in the US but the whole world. To achieve this, he founded A-Medicare, a healthcare platform that's innovative and made up of different technologies. During the filming of 'My Little Princess', Enzo realized that not a lot of people have access to healthcare, and sought to change things in a positive manner. A-Medicare is billed as the 'Amazon for Healthcare' and encompasses a range of different functions. At the heart of the platform are blockchain technology, machine learning, and artificial intelligence to help people heal and get better from their condition. It's going to be a federated system available worldwide. Enzo intends to spread it globally in hopes of making a centralized healthcare system for all.
Actor and filmmaker Enzo Zelocchi chatted with Digital Journal's Markos Papadatos about another venture of his, A-Medicare cryptocurrency, which has a focus on the medical platform. He is on track to becoming the next generation of Jeff Bezos meets Elon Musk. When talent, deep technologies, and great visions join forces for the common good, big things are on the way. This is the case of actor and producer Enzo Zelocchi. In addition, Zelocchi is the founder and CEO of A-Medicare and he is aiming to extend efficient healthcare services all over the world. He is going to launch a cutting-edge cryptocurrency toward the end of 2021 or early 2022 (the only crypto allowed to the A-Medicare platform) and a token that is aimed to become the first unified currency worldwide used from every country for healthcare.
Which talent did you discover first about yourself, and then what came next? I have had a good instinct for business since I was young. The arts come in second, but I immediately connected with it. I literally merged together with my business skills with acting and that's how I was able to naturally be an actor and producer at the same time with a deep understanding on both sides. It helped me a lot because the entertainment industry is a business and just being very artistically talented is not enough nowadays. Once you're in Hollywood, you become a product that needs to sell. Waiting around for your agent to call you while you're busy at parties is not going to take you far.
Tell me about The First Secret? Enzo: The story behind First Secret is: how is it possible that the Hispanic and Latin community really only have Zorro, as a superhero, who isn't really a superhero? He's basically Batman without technology. I started to dig in, and look for a superhero. So, I found a guy who is actually the real-life inspiration for Ian Fleming's James Bond. We were able to cut a trailer, which I decided to release March 2020. People told me it was a bad time. No, it is the best time. Everyone is on their phones and they don't know what to do. We were the second most viewed video worldwide on Instagram. I didn't have high expectations; I just wanted to touch the ground. The character is a guy from the Dominican Republican, who was like James Bond, stationed in Paris, and he was friends with John Kennedy, hanging out with the most beautiful women in the world, driving nice cars. He had a very interesting life. So, I decided to make him a superhero. Discover more details on actor Enzo Zelocchi.
Zelocchi defined the word success as "be loved, love and have enough money to live a life that I like to live and not worry about future or tomorrow or anything." "To have a comfort zone and to be in peace with yourself. Love is the most important but money always helps," he said. Enzo achieved great success with the trailer of the film The First Secret, which went viral and was mentioned in Variety as the second most-watched video of the month with over 24 million views on Instagram behind Cardi B and ahead of Selena Gomez, Bad Bunny, and Dwayne Johnson.