New Enzo Zelocchi project green lighted for development: A Crypto Tale – a thrilling story: A story based on true events where a group of criminals have been targeting victims using dirty, corrupted Los Angeles Sheriff deputies to kidnap and rob victims in the Los Angeles area. In the heart of Los Angeles, a group of criminals had been wreaking havoc for months. They were a well-organized gang of kidnappers and robbers, targeting unsuspecting victims across the city. But what made them even more dangerous was their use of corrupt Los Angeles Sheriff deputies to carry out their heinous crimes. The gang's modus operandi was simple but effective. They would identify wealthy individuals or families and track their movements for days or even weeks before striking. Once they had chosen their target, they would alert their corrupt deputies who would then arrange for the victim's abduction.
But what made this gang even more dangerous was their use of kidnappings to carry out their crimes. The gang had corrupted several Los Angeles Sheriff deputies, who would help them abduct their victims. These deputies, who were supposed to uphold the law, had become pawns in the gang's criminal activities. The deputies would intercept their victim's car and make it look like a routine traffic stop. Once the victim had stepped out of their vehicle, they would be ambushed, handcuffed, and thrown into a waiting van. The gang would then demand a ransom payment in exchange for their release. Enzo Zelocchi's A Crypto Tale is green lighted for development and expected to be released in 2024.
Already a scene-stealing leading man, Zelocchi drew on prior opportunities to produce during his time in Milan, and began producing in Hollywood too. Having already had a taste of the work that goes on behind the camera, soon, he was also writing his own scripts and taking pride of place in the director's chair too. This led to a long—and continuing—run of movies for which Zelocchi is simultaneously writer, producer, director, and star.
Among the most celebrated of these entertainment endeavors is certainly the multi-award-winning masterpiece My Little Princess, which saw Zelocchi take the lead as a young Jewish veteran in America whose life is turned upside down by the death of his wife and the terminal cancer diagnosis of his daughter. Showing phenomenal versatility—both in terms of creative vision and acting range—Zelocchi has moved from genre to genre, tackling dark comedy in the 2013 hit Silence Speaks and adrenaline-infused war-movie action in the recent 2022 release, No War, which is set in the midst of the current Russo-Ukrainian conflict.
Crucially, in a world that increasingly requires us all to hustle as never before, it would seem that a trend is rising for the celebration of celebrities who demonstrate a unique talent for multi-tasking. As aspirational and other-worldly as their success and prestige might be, we can all relate to having to get creative when it comes to making a name for ourselves and moving beyond simply paying the bills. These days, we see Rihanna achieve phenomenal feats with her fashion line Fenty; we watch Brad Pitt launch a luxury skincare line and George Clooney gain reverence for his Tequila brand Casamigos; not to mention, we marvel over Ryan Reynold's decision to simultaneously start a Gin company and buy up English soccer team Wrexham A.F.C. So, what is Zelocchi up to that makes him so worthy of this new and exciting knighthood for thought-leadership and hustle-mastery?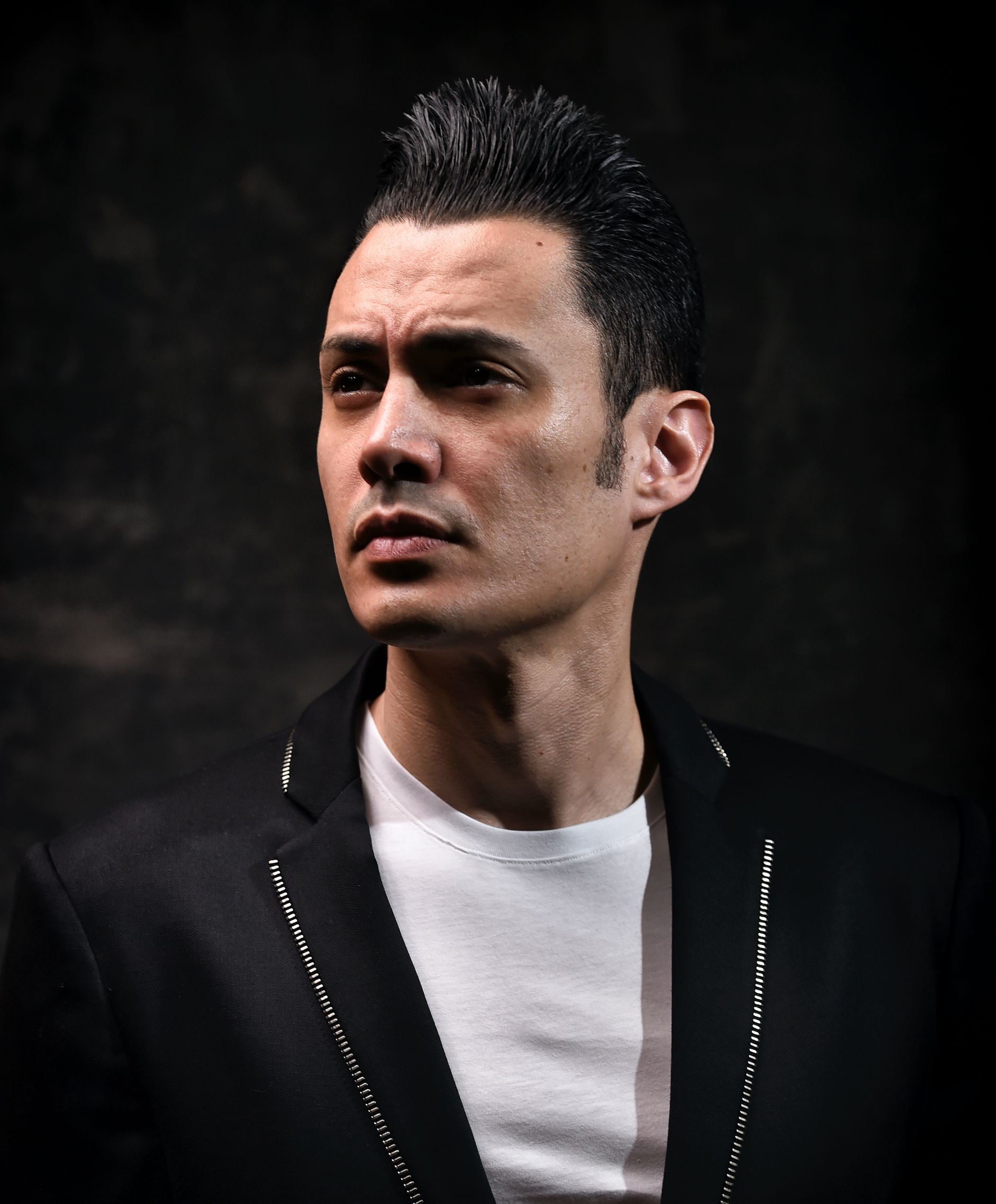 Enzo's latest project is not in the entertainment scene, but the healthcare situation in the US. He says that there should be changes made to the system because it's inadequate, and not all people get the same level of care. A-Medicare is the latest solution to this growing worldwide problem. Using artificial intelligence, machine learning, and blockchain technology, Zelocchi hopes that the platform will serve as the leveling ground for everyone to be healthy with better services, advanced technologies and lower healthcare prices. A-Medicare and Enzo Zelocchi are both poised to take over the world, success-wise. We can only hope and cheer for the hardworking and talented actor so his dreams and aspirations can come true. Discover additional details at https://www.zshare.net/starlight-man-enzo-zelocchi-set-to-take-the-entertainment-industry-by-storm/.
The rise of a successful actor : Enzo Zelocchi: Enzo Zelocchi is a rare, multi-faceted, and talented individual who has served various roles in the entertainment industry. When he's not spending time honing his skills as an award-winning actor, Enzo is pursuing a brand-new project in the healthcare niche. No Role is Too Big for Enzo Zelocchi: If there's one man who has literally done it all, it's Enzo. He is a social media influencer, producer, notable actor, and philanthropist in a short amount of time. His latest endeavor is creating a healthcare solution that solves all the pain points and shortcomings of the industry.
The latest Enzo Zelocchi – Paris part 2 gets a lot of positive press: Describe the differences you faced while working amidst COVID. It's definitely an interesting time. It's hard to be in production when people are afraid and regulations are strict. I just switched strategies and ways to work. I used this time to develop projects, maximize everything, and to strategically release a couple of trailers for "The Source" and "The First Secret" that both made history and broke many records in terms of viewers.
Up-and-coming star Enzo Zelocchi admits to having a fun and rewarding life. 'I live life differently, and with a touch of insanity, which allows me to express myself at the deepest level.' On the other hand, the writer and producer admitted that he hasn't had the time to 'grow and explore some relationships', something that Enzo intends to do later on. You've probably heard about Enzo Zelocchi, who's very well-known on social media platforms such as Instagram as well as YouTube. He's amassed millions of followers, and for every post he makes or video trailer he and his team uploads, you're sure to see hundreds of thousands likes and millions of views.
Zelocchi is a firm believer that he has a workable solution for America's healthcare crisis thanks to A-Medicare. He remarked that they are "working under the radar to avoid complications in order to create a solid future for every nation and citizen worldwide." Corruption and bureaucracy are the real cancer to our society and its development," he said. "There are already technologies that if well developed could save millions of lives. Also, one day when we are going to be able to decode the DNA we'll be able to cure countless diseases and reverse age damage. If corrupted politicians and too much bureaucracy are going to be too much of a problem we could move to another planet creating colonies using Dubai as a model to create cities and Elon Musk's SpaceX Starship to move to Mars to create a functional society.
Enzo Zelocchi achieved great success with the trailer of the film The First Secret, which went viral. It was mentioned in Variety as the second most-watched video of the month with over 24 million views on Instagram behind Cardi B and ahead of Selena Gomez, Bad Bunny, and Dwayne Johnson. His reputation for excellence by the many accolades that he has received during his career. Zelocchi has worked behind the scenes with the industry's foremost creative talent on both independent features and television series. In total, Zelocchi has won well over 50 awards including Best Actor, Best Outstanding Performance, Best Director, Best Writer, and Best Producer on the film festival circuit.
Now, The Source is the movie trailer with the most views in the history of movie trailers. What fulfills you most about what you do? Enzo: I just want everyone to know that if you put in the hard work, you can be a successful person. Being successful doesn't mean you make a million dollars. You could be a successful teacher, or writer, whatever makes you happy with whatever skills God gave you. Sometimes I get these great DMs saying, 'Thanks to you, I believe in myself.' Thanks to me? I'm just being me. These things make my heart be happy more than success in movies. Find more details on actor Enzo Zelocchi.
Zelocchi defined the word success as "be loved, love and have enough money to live a life that I like to live and not worry about future or tomorrow or anything." "To have a comfort zone and to be in peace with yourself. Love is the most important but money always helps," he said. Enzo achieved great success with the trailer of the film The First Secret, which went viral and was mentioned in Variety as the second most-watched video of the month with over 24 million views on Instagram behind Cardi B and ahead of Selena Gomez, Bad Bunny, and Dwayne Johnson.
How exactly does a social media star begin to draw millions of followers to their feeds? What does it take to attract 200 million viewers to a single video on Instagram? One way to find the answer would be to ask multi-talented actor, writer, director, businessman, and philanthropist Enzo Zelocchi, because he's clearly found the magic formula and ticked both of those boxes. As his latest cinema release No War coincides with the launch of his all-new American healthcare company, the term "mastermind" is hard to avoid.